There's almost no need to introduce ChatGPT – the AI platform that has taken our lives by storm.
The capabilities of the system allow us to save a lot of time in ant work that previously used to take a lot of time and money.
Fortunately, there is already a lot of information and ideas for using the system to grow the business and save time and money.
If you are marketing the business, the following article can save you a lot of time and money and I recommend taking notes or saving this page in your favorites.
So here are some uses with ChatGPT for business marketing:
1. Content:
You can ask him to write you content, in whatever length you want and on which platform you want.
Examples:
Content for a blog post
Content for a Facebook post
Post titles
Text to video
Landing page text
Content for a professional article
And even content for an academic article.
Example of blog content output (good for SEO):
Here's an Example of content for a Facebook post (for profile or business pages):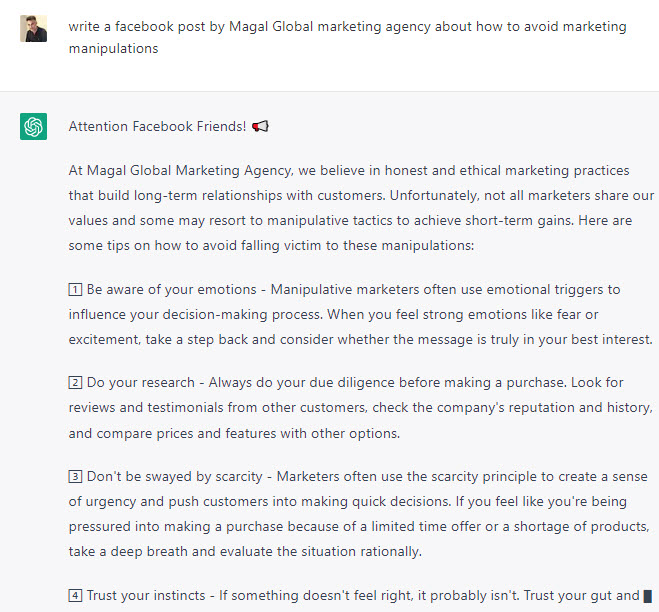 2. Sponsored campaigns
GPT Chat has capabilities to write an entire campaign on almost any platform. This includes copies, ad groups, targeting, budget and so on.
Also, for each part you can ask for alternatives
Pay attention to the examples and rephrase as necessary:
ChatGPT facebook campaign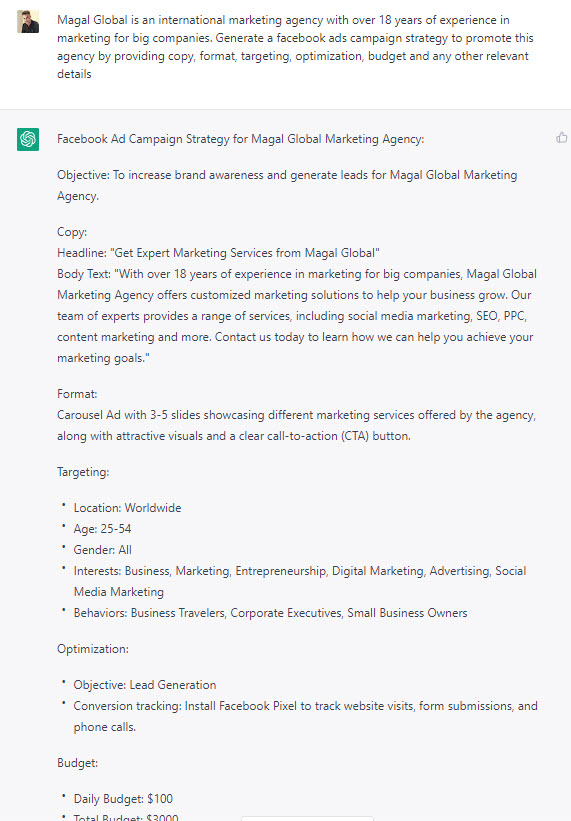 Google Ads campaign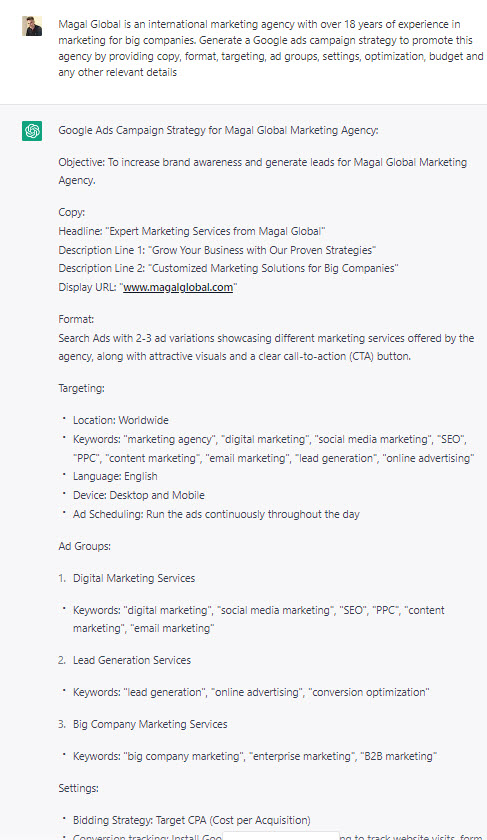 3. Keyword research (good for SEO and PPC)
Remember when we used to have to work really hard to find the right phrases?
So today it can be very easy as long as it is in English and soon in all languages:
You can get the phrases and then also divide them into groups. Suppose according to user intent.
Here are examples:
Then arrange according to user intent: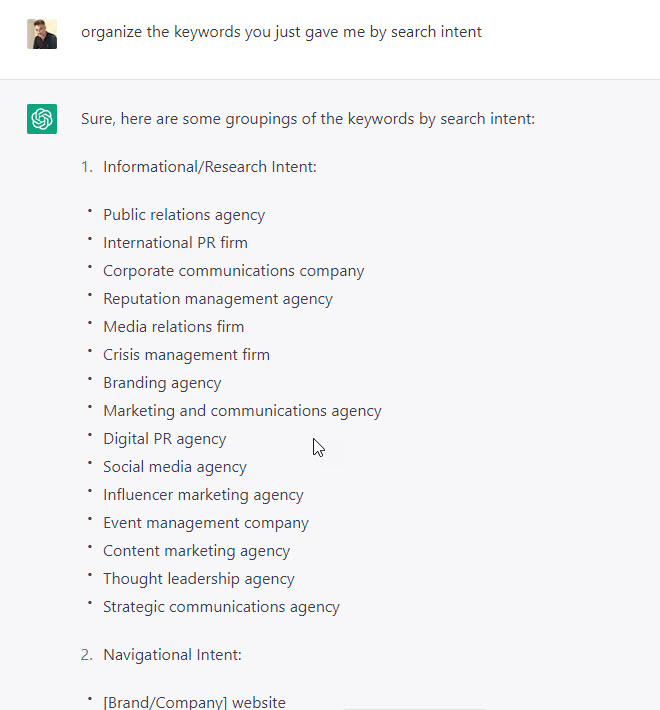 4. Content ideas
If you are having trouble finding content ideas, you can now keep calm and smile🙂
Here is a great way to get ideas on any topic (just edit the question according to your topic):
5. Writing and drafting emails
If you use email marketing, this is gold for you. ChatGPT can write the email for you according to your descriptions.
It is very important to give him as many details as possible.
Here is an example:
Summary:
Nowadays, ChatGPT can help you with a lot of ant work. It can write texts for you for any use and on any possible platform.
It is very important to be as specific as possible in the request.
In addition, it is possible and even important to focus the request even more on the next request – simply ask it after it's finished writing an answer, to re-arrange the previous answer better according to your needs.
For example: after it has given you text for a post, ask it to rephrase the text with double the word count, or to replace the first paragraph…
I hope you're using ChatGPT already and if not, this post can be a good start.